The first person born in the 20th century on the my line of the John(s) family was my Grandmother, Lucy Baglan. Born 08 August 1910 in Lansford, Carbon County, Pennsylvania. Her twin brother, Luther, died in 1912. Her sisters were Anna, Millicent, Lillian, Grace and Jean. Her mother, Lily May Woodbridge, died in 1923 when she was only 38, leaving these 5 girls to be raised by their father, Rees John. Rees was an immigrant from Wales. Lucy's middle name was the name of a Welsh town.

Lucy married my Grandfather, David Brimble 01 April 1935. They had 2 children, David R. and Leah.

On mule - Anna (rear),
Millicent (front)
Standing - Lucy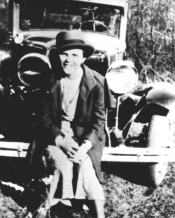 True to her Welsh heritage, Lucy had a beautiful voice and loved to sing. Whenever there was a piano, radio, or record playing, you could be sure to hear her singing along. At my brother's wedding she even grabbed the microphone from the d.j. and started singing there.
She died February 1991.
See the John Family Photo Album