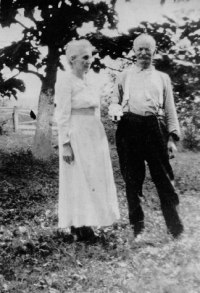 Carrie Belle Gooding , daughter of Benjamin W. Gooding and Louisa McCulloch, was born in Madison County, Virginia on 21 December 1864. It has been told that Carrie was an educated woman, who attended Sweet Briar College in Virginia, and later became a grade school teacher. However, this information has not been able to be verified.
She married George Edward Haney on 9 January 1889. They had nine Children; Claude C., Cleo, Roy J., Jessie L. Cecil, Nonie E., Delmar S., Herman L., and Curtis N.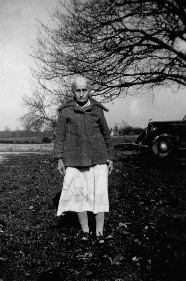 George died in 1926. Carrie later lived with her daughter Nonie in Troy, Fluvanna County, Virginia. She lived to be 88 years old, having passed away on 14 August 1953.